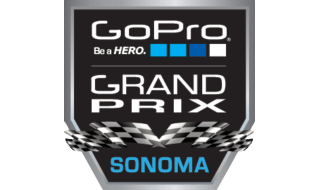 The Formula Car Challenge presented by Goodyear is a featured series during the GoPro Grand Prix alongside IndyCar at Sonoma this weekend. The 12th annual Verizon IndyCar Series event at Sonoma Raceway will serve as the season finale for the IndyCar 2016 schedule, marking the second time the wine country road course has concluded a major open-wheel series season. This will mark the sixth time the Formula Car Challenge will be paired with the Verizon IndyCar® Series in the Sonoma Valley.
Sonoma Raceway based World Speed Motorsports has entered nine different drivers in the double-header event. "We expect close to 30 entries, and to be running close to a third of the field is an enormous task," noted WSM Operations Manager Jan Trojan. "The logistics can be daunting, but we have the greatest group of people who are extremely task and performance oriented. As a team we expect the best from each other, and we give and get it." The team will be fielding four drivers in the GEN2 FormulaSPEED class (FS) and five drivers in the Pro Formula Mazda class (PFM).
WSM GEN2 FormulaSPEED Drivers:
Howard Sklar – Currently 3rd in the 2016 FS championship
Sting Ray Robb – Running limited schedule, also racing NASCAR K&N Series
Jonathan Sugianto – VMB Scholarship winner. Leading West Coast Region FS Championship
Carter Williams – VMB Scholarship winner. Leading Triple Crown FS Championship
WSM Pro Mazda Drivers:
Stan Kohls – 2005 and 2006 FCC Pro FM Champion
Bob Corliss – Finished 4th in the Atlantic Championship in 2015
David Hollander – Returning to FCC after a multi-year hiatus – Raced Pro Mazda Championship in 2007
Daniel Swanbeck – 2015 SFR SCCA FF Champion – raced PMC last weekend
Joseph Burton-Harris – 2015 SCCA Formula Mazda National Champion – raced PMC last weekend.
More information: