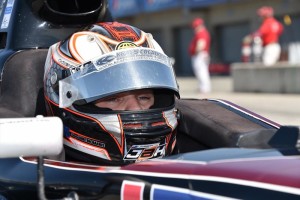 This past weekend, World Speed Motorsports entered two new drivers into the 2016 Pro Mazda Championship Presented by Cooper Tires Finale. 2015 SCCA FM Champion Joseph Burton- Harris (JBH) joined the team alongside 2015 SCCA FF Champion Dan Swanbeck. The season finale for all three of the Mazda Road to Indy championships took place at Mazda Raceway Laguna Seca. Those series were joined by the Mazda Prototype Lites and the inaugural Global Mazda MX-5 Cup Invitational to create a true Mazdapalooza weekend.
Burton-Harris had a best overall finish of 4th, and Swanbeck brought home a 2nd place in the National Class. Burton Harris also claimed the Staubli award for his driving performance. JBH had never been to Mazda Raceway, and Swanbeck had very little experience at the track as well. There were only a few short sessions before race one, and the drivers spent most of this time learning the very technical track and finding a good balance.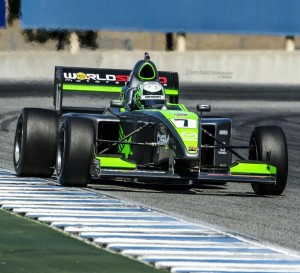 "In race one we missed the setup and decided that for the second race we needed to make some big changes," noted WSM Team Owner Telo Stewart. "This paid off for both drivers and we picked up time. For race three we had good cars and both drivers did well, but we were left wanting more. The entire team did a great job of improving each and every session We are looking forward to some winter testing to get prepared for a full season effort in 2017."
Joseph Burton-Harris and Daniel Swanbeck will be racing again this weekend with World Speed at the GoPro Grand Prix of Sonoma.